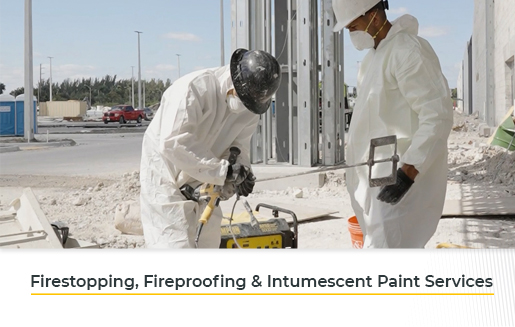 ---
Firestopping Specialists & Construction Services
Visit us:
5600 NW 72nd Ave Suite # 8931
Miami Fl, 33166
Call us:
(305) 456-3413
---
Firestopping Specialists & Construction Services
Save Money Installing Fire Protection and Insulation Systems in Florida
Having insulation systems and passive fire protection measures can make your building more comfortable and fire resistant throughout the year.
Greater energy efficiency could also help you save money on heating and cooling costs.
All American Insulation has provided Insulation, Fireproofing and Firestopping services throughout Florida for over 14 years.
Our team has a high experience and professionalism in the installation of insulation systems and fire protection measures, based here in Miami, dozens of jobs have been completed satisfactorily.
We will provide you with a complete insulation system that avoids those problems in your construction, we can make sure that it stays comfortable and protected.
Our insulation works to reduce the spread of flames and help stop fires from developing in structures, buildings, hospitals and homes, we only use high quality products.
In case you need Insulation in South Florida or the surrounding region, Contact us. We are prepared to meet your requirements.